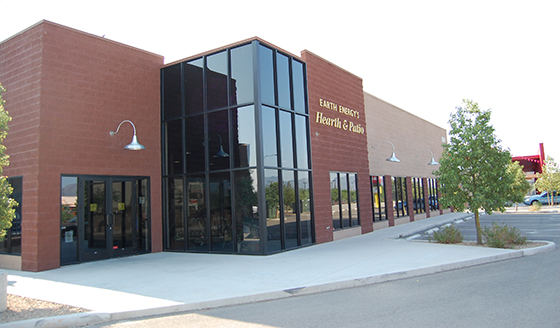 Earth Energy's Fireside Hearth & Home is all about fireplaces, stoves, electric, wood-burning, gas and pellet for every room of your home, both indoors and out. We carry in-ground and above ground fire pits, fire tables and their fuels. We also specialize in designing outdoor cooking spaces and outdoor kitchens for custom barbeques built to your island dimensions with the industry's finest appliances specifically designed for hospitality and entertaining. And you can see it all on display in one gigantic showroom, at Tucson's Earth Energy's Fireside Hearth & Home, just west of Orange Grove and Thornydale, and east of 110, between Orange Grove and Ina Rd. Exits at 3948 W. Costco Drive.
Homeowners, designers, builders, architects, remodelers and contractors come from all over southern Arizona to experience fireplaces and fireplace accessories for their residences and offices. Earth Energy's showroom and inventory is constantly updating and changing as we customize displays to house the latest innovations for the advanced fireplace culture of today. Plus our showroom fireplaces are installed and fully functional, in their individualized at-home settings; inviting showroom visitors to plan and dream their own creations. Yes, we can show you your fireplace in operation any time of the year!
Earth Energy's Fireside Hearth & Home, is an industry leader and represent a national distributor. We install, service, warranty and repair our extensive product lines from Heat & Glo, Heatilator and Quadra-Fire. We maintain the highest level of installation quality measured by the fireplace industry. Our more-than-helpful, courteous sales staff has in-depth product knowledge; and we have installed thousands of fireplaces in homes and communities across Pima, Pinal, Santa Cruz and Cochise counties, for discriminating residents, corporate concerns and area resorts.
For more than thirty years now, Cheryle and Ken Lund and their families own and locally operate Earth Energy's with a caring, hands-on approach. Your complete satisfaction is at the heart of our every transaction. Come into our showroom on the Costco loop or contact us today by phone, 520-888-88678